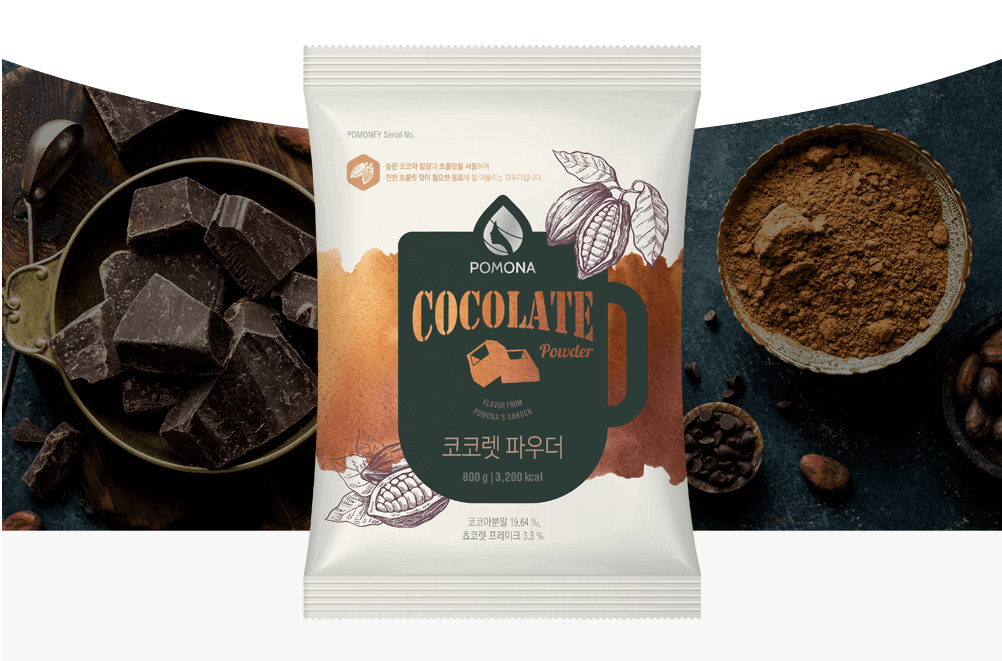 Chocolate Powder 800g
Pre-mixed Cocoa Powder made from high-quality cacao from the Netherlands. The bitter-sweetness of premium chocolate beautifully lingers in your mouth.
Specs
800g/bag
Features
– Organic
– Gluten-free
– GMO-free
Taste
Bittersweet, rich, and deep flavour of cacao
Related Menus
Hot chocolate
Iced chocolate
Café mocha
Iced café mocha
Chocolate Frappe
Allergy advise
Please be advised that this product may have come in contact or contain peanuts, tree nuts, soy, milk, eggs, wheat, shellfish or fish.
Please ask our team member about the ingredients before ordering.
Storage
Keep in a cool, dry place, away from exposure to direct sunlight.
Made in Korea