Kiwi Smoothie 2kg
Our Kiwi smoothie contains 23% of real kiwi puree with an excellent taste and health benefits. The sauce is purely organic that you can see plenty of kiwi seed ground in the sauce. Kiwi also is known to make the skin fairer and smoother and help people fall asleep at night. "Glow Your Skin smoothie" or "Sleep Tight Smoothie" could be some interesting ideas for the menu.
Specs
2kg/bottle
Features
– 23% of Kiwi puree
– Organic
– Gluten-free
– GMO-free
Taste
Sweet-sour flavour of fresh kiwi
Related Menus
Kiwi smoothie
Kiwi Avo Smoothie
Fruit Bing-soo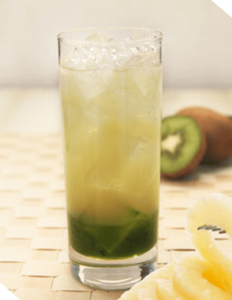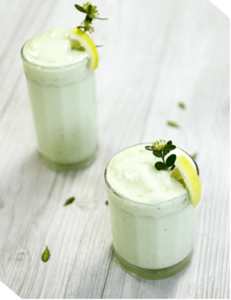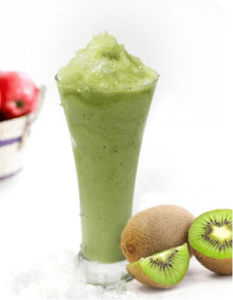 Allergy advise
Manufactured in a facility that also processed milk, peanut, soybean, peach, tomato, and walnut.
Please contact us if you require information on the ingredients in this product before ordering.
Storage
Keep in a cool, dry place, away from exposure to direct sunlight.
Shelf Life: 24 months
Made in Korea